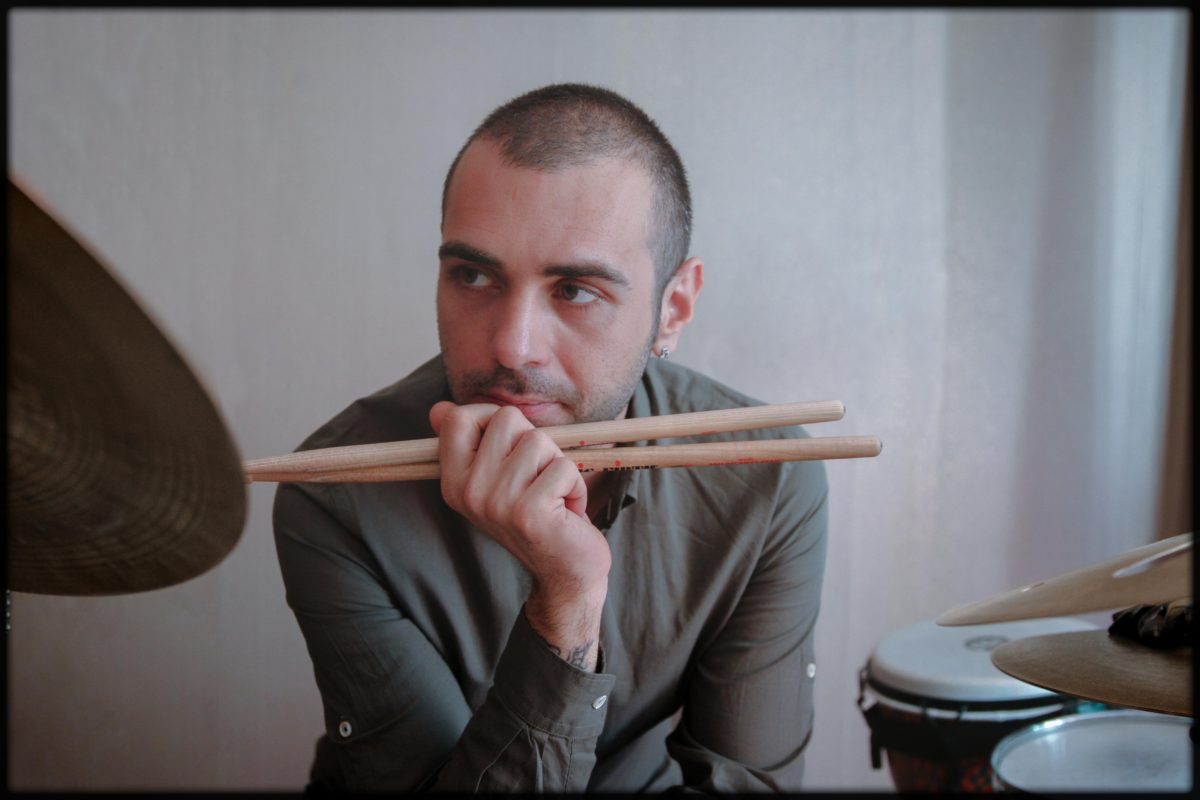 Erkan Sonmez, musician who was born in 1989 in Istanbul. His musical journey started by playing darbuka in his childhood, continued when he met drums at the age of 14. He took his first music lessons at the age of 15 from Mustafa Yılgor. In 2008, he studied in Modern Music Academy for a year, he trained by Berke Ozgumus in drum, by Guc Basar Gulle and Sevket Akinci in harmony, ear training and piano, by Serdar Oztop in production, by Mert Medeni in sound and music technologies; after a year for training, he started to be a part of some popular singer's stage performances and long playing recordings.
Erkan Sonmez, who has been playing drum and percussion in the projects of Erdem Sokmen Quartet and Quintet since 2017, is now working on his long playing recording that consist of his own compositions. He is planning to bring together his long playing recording with his audiences that contains 8 songs in the jazz style, made by him for the quartet.
---
Erkan Sönmez, 1989 İstanbul doğumlu müzisyen. Çocukluk yıllarında darbuka çalarak başladığı müzik yolculuğu, 14 yaşında davul ile tanışmasıyla devam etti. İlk müzikal eğitimlerini 15 yaşında Mustafa Yılgör'den aldı. 2008 yılında Modern Müzik Akademisi davul bölümünde; Berke Özgümüş ile davul, Güç Başar Gülle ve Şevket Akıncı ile armoni, solfej ve piyano, Serdar Öztop ile prodüksiyon, Mert Medeni ile ses ve müzik teknolojileri üzerine bir senelik eğitimden sonra çeşitli popüler sanatçıların sahne performanslarında ve albüm kayıtlarında yer almaya başladı.
2017 yılından bu yana Erdem Sökmen Quartet ve Quintet projelerinde davul ve perküsyon çalan Erkan Sönmez, şu an kendi bestelerinden oluşan albümünü hazırlamaktadır. Caz stilinde quartet için hazırladığı sekiz parçalık albümünü dinleyicileriyle buluşturmayı planlamaktadır.